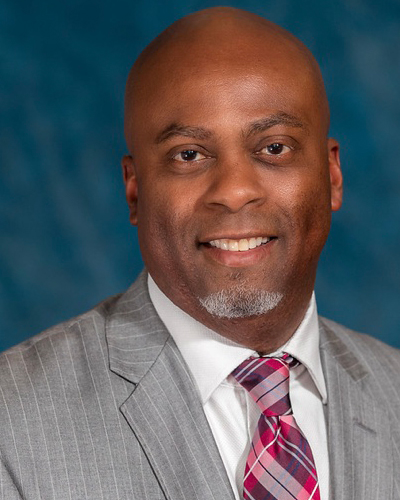 GERALD L. BLANKS
Board Chair
Gerald L. Blanks, in 2008, Mr. Blanks became a board member of the Greater Erie Economic Development Corporation, (GEEDC). His overarching responsibility was to ensure that educational scholarships provided to ethnic minorities and women in pursuit of higher education were attained.
In 2019, Mr. Blanks was named the Vice Chairman of the GEE DC Board of Directors and in February 2021, was named its Chief Executive Officer. Mr. Blanks has three advanced degrees all in the concentration of business. In 2014, he attained a Master's Degree in Organizational Leadership from Mercyhurst University.
Originally from Barberton, Ohio, Mr. Blanks came to Erie on a basketball scholarship to Gannon University in 1988. While at Gannon, he enjoyed success both on the court and in the classroom and graduated with a Bachelor of Arts Degree in Administrative Studies in 1990. Gerald graduated with an Associates in Arts Degree in Business Administration from Iowa Western Community College in 1988.
Mr. Blanks enjoyed a lengthy career at the Greater Erie Community Action Committee (GECAC) in several capacities spanning over 25-years, last serving as its Associate Vice President of Hµman Resources. Mr. Blanks served on the boards of Young Erie Professionals (YEP) and the American Red Cross as well as the Diversity, Equity and Inclusion Council for the County of Erie. He currently serves as the Chairman of the Diversity, Equity and Inclusion Commission for Erie County.