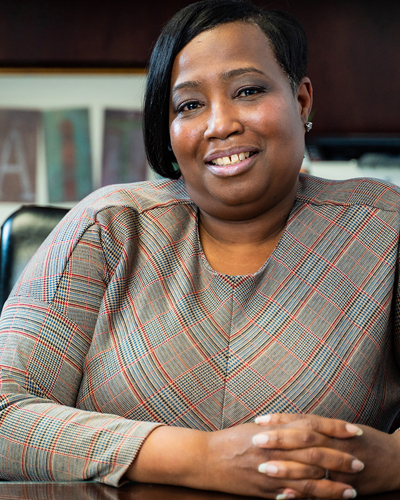 ADRIENNE DIXON, PHD
Adrienne Dixon serves as the Program Head and Associate Professor for the Counseling Program at Edinboro University. Adrienne holds a Master's degree in Counseling, a Post Masters Certificate in Marital and Family Therapy and a PhD in Counseling Psychology.
Adrienne has 30 years of clinical experience as a professional counselor and administrator.  Her area of focus has been with Serious Mental Illness (children, families and adults) and includes setting such as inpatient, residential treatment, drug & alcohol and outpatient services.  Additionally she conducts professional training and workshops for organizations in the areas of Diversity, Organizational Competence, Clinical Interventions, Strengths Based Assessment, Supervision, and Enhanced Mental Health Services.
Adrienne has focused her research interests and consultative services on Mental Health, Cultural Competence and Multiculturalism. Her literary contributions include a book chapter in, Culturally Competent Practices with Children and Youth who have Serious Emotional Disturbance, a treatment manual for cultural competence, numerous articles, professional presentations and collaborative manuscripts.